Free Modern Loom Knit Hat Pattern by This Moment is good
Over 200 Original Loom Knitting Patterns for all Levels!
Buy $15.00 get 15% Off, Code: LOOMLOVE15...Buy $20.00 get 20% Off, Code: LOOMLOVE20.
Important Note (read before purchase): This site does NOT act as a pattern library and allows a maximum of 3 downloads per purchase. An account is automatically generated on purchase. Your confirmation email will contain your pattern link, log-in name, and password. This site uses cookies, Site Policies.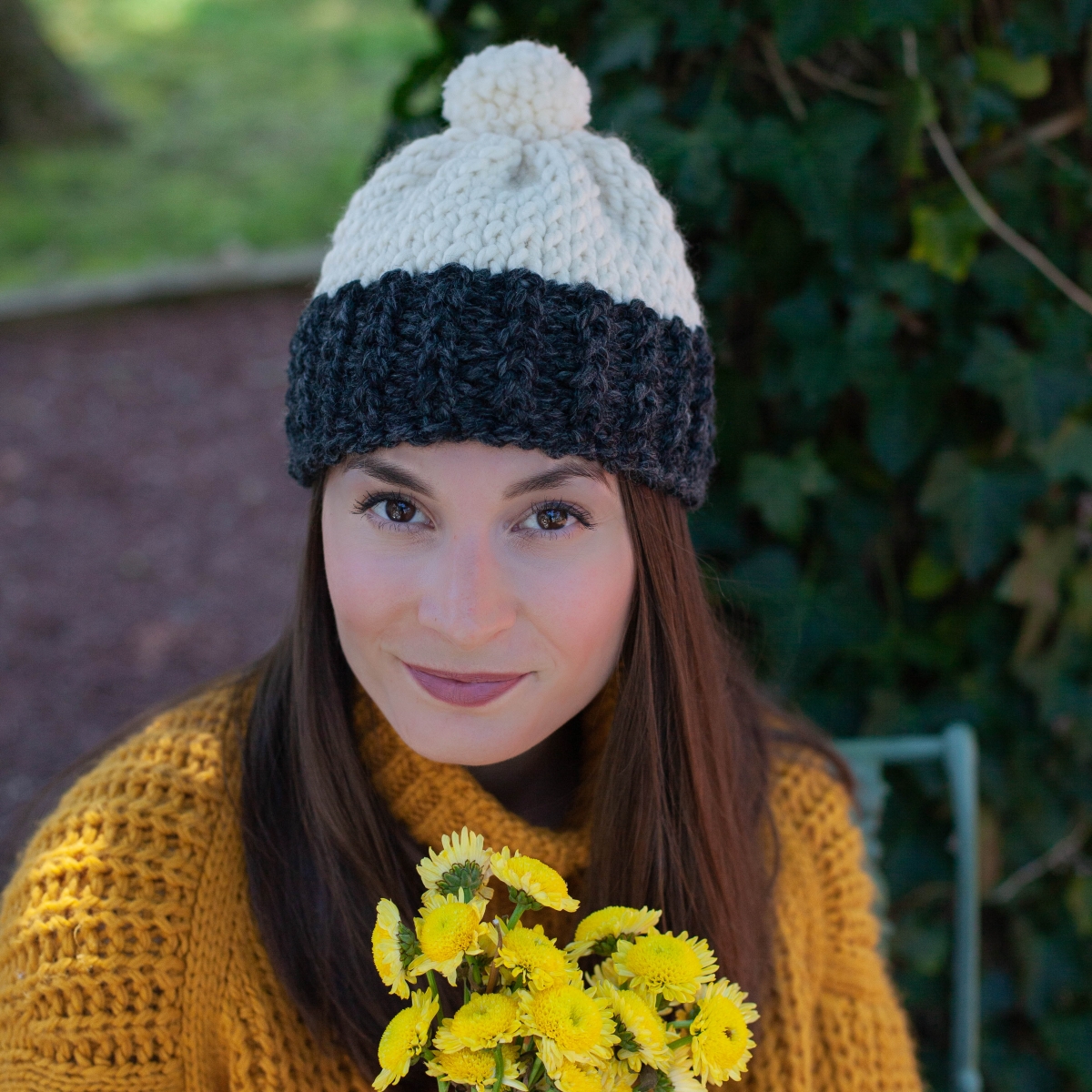 Fall is here and so are warm winter loom knits. Hats make easy & quick gift ideas for the holiday season. I designed this hat with a modern look using lots of texture and a colorblock color scheme. Many loom knitters comment on how neat my edges look. This hat will show you one of my little secrets, working a hat from the top down. The bind off is always neater than the cast on (particularly on those large gauge looms). Just be careful not to pull those stitches too tight or your hat will lose stretch.
Please enjoy this free pattern and let me know what you think of it by commenting below. Don't forget to Pin it for later. I love a warm and cozy hat, especially one as cute as this!
Find this FREE loom knitting pattern on our main blog HERE!