Loom Knit Headband, Ear warmer Pattern, Free.
Over 200 Original Loom Knitting Patterns for all Levels!
Buy $15.00 get 15% Off, Code: LOOMLOVE15...Buy $20.00 get 20% Off, Code: LOOMLOVE20.
Important Note (read before purchase): This site does NOT act as a pattern library and allows a maximum of 3 downloads per purchase. An account is automatically generated on purchase. Your confirmation email will contain your pattern link, log-in name, and password. This site uses cookies, Site Policies.
Loom Knit Headband, Earwarmer, Turban Style Pattern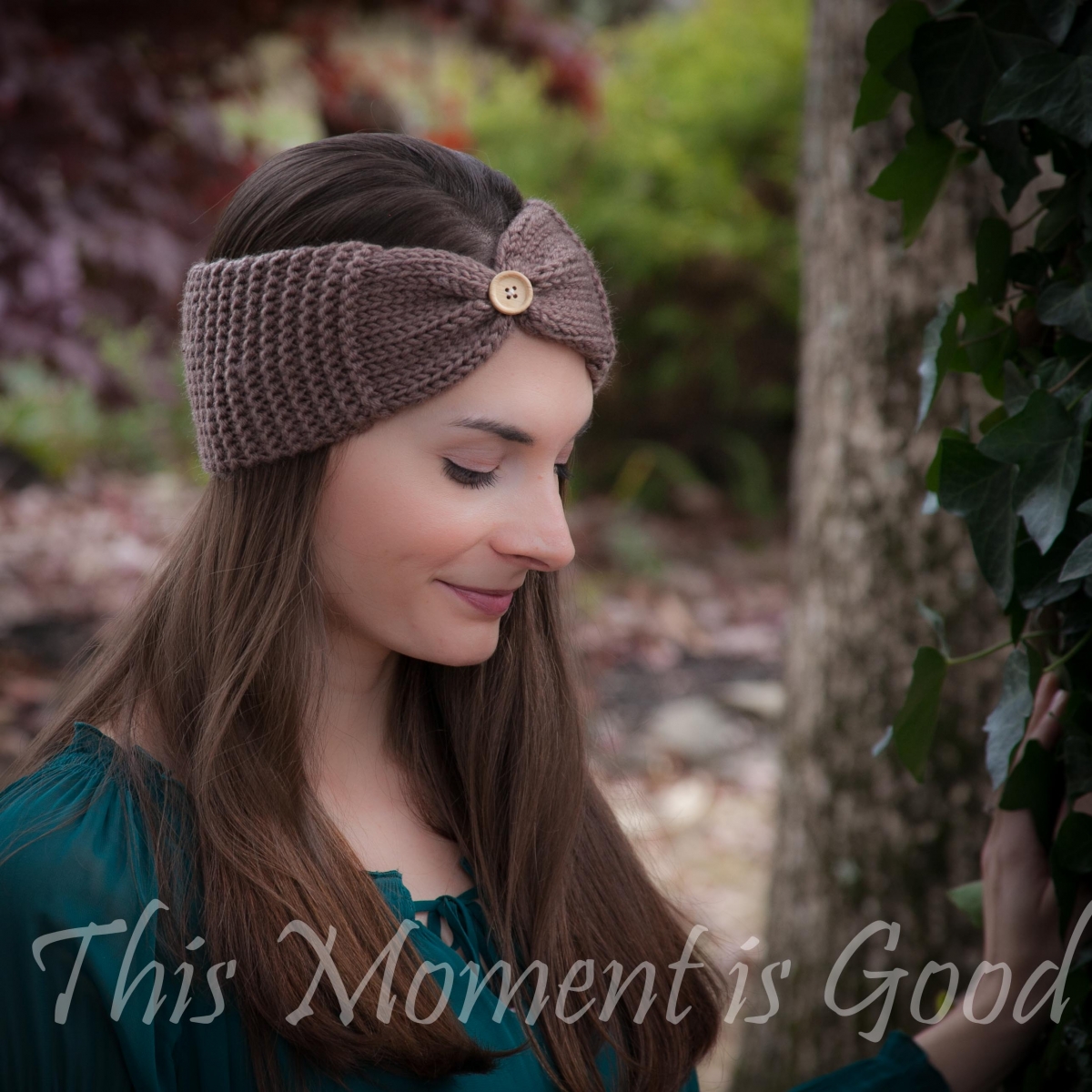 Supplies
Pattern Key
Pattern
Foundation Row: e-wrap cast on 18 sts/pegs with 1 strand MC, leaving a 10 inch tail. Knit as flat panel.
Row 1: Knit (create lifeline; now take a needle and 10 inch tail of yarn through each stitch as you would for a gathered bind off, do not gather knitting yet, leave this yarn hanging)
Rows 2-15: Knit
Row 16: Purl
Row 17: knit
Repeat rows 16 and 17 until knitting measures 16 inches.
Repeat rows 1-15. (omit lifeline directions)
Bind off using gather method.
Finish: Pull both life lines tight to gather knitting to the center; secure. Weave in ends.

Place a button in the center (see picture).
Enjoy your new headband!-Nicole